Thermal Imaging Camera Thermal Imager Infrared Thermography Thermal Vision Camera
I.introduction:
UTi80 Series IR Thermal Imagers are designed with infrared detector (80*60 pixel , as the core and supported with high-quality optical lens, ease-of-use operating system. It is precise to measure, clear to view on images, easy to carry with and offers a price you can totally afford. Choosing a UTi80 means a significant work effectiveness and high temperature measurement accuracy, which is especially a perfect choice for users who are already used to point-contact thermometers.
Applicable industries:electric power,construction,electronics,smelting,energy,railway,automobile,petrochemical.
II.parameter:
Specifications

Model

UTi80

UTi100

UTi160A

Sensor Type

Uncooled Focal Plane Arrays

Resolution

80 x 60

100 x 80

160*120

View of View / Minimum Focus Distance

10°×7.5°/0.1m

12°×9.4°/0.1m

20°×15°/0.1m

Spatial Resolution (IFOV)

2.2mrad

Image Mode

Infrared

Focus

Manual

Infrared Spectral Band

8~14um

NETD

≤0.08ºC@30ºC

Temperature Range

-20ºC~300ºC

Accuracy

±2°C or ±2% (whichever is greater)

Features

Display Type

2.8"TFT LCD; Ratable

Palettes

Iron, Iron-Invert, Rainbow, Feather, Grey, Grey Inverted

Images Adjustable

Auto/Manual

Image Format

*·UIR

Video Output

Support: PAL(50Hz) or NTSC(60Hz) (socket selection required)

Measurement Mode

Movable Spot, Area(MAX,MIN)

Parameters Setting

Emissivity, Distance, Temperature, Relative Humidity

Self Temperature Calibration

Every 60 Seconds

High/Low Temperature Alarm

√

Laser Pointer

√

Image Capture

√

Image Storage

2GB SD Card

Temperature Units

ºC/ºF

Support Languages

English/Simplified Chinese

Factory Setting

√

Power Mode

Standard / Power Saving

Analyzing Software

Standard Version

Water Proof Rating

IP54

Impact/Vibration

25G/2G
III.Company Information
HuaZheng Electric Manufacturing (Baoding) Co.,Ltd is the supplier of the State Grid in China.It means we are the supplier of the Chinese Government.And our products spread throughout the whole China.
What's more, our customers come from different countries like America, England, Bulgaria, Brazil, Chile, Malysia, Vietnam and so on.
Our main products are Insulation Oil Tester, Cable Fault Locator, Power Quality Analyzer, High Voltage Generator, High Voltage Capacitor, Testing Transformer and so on.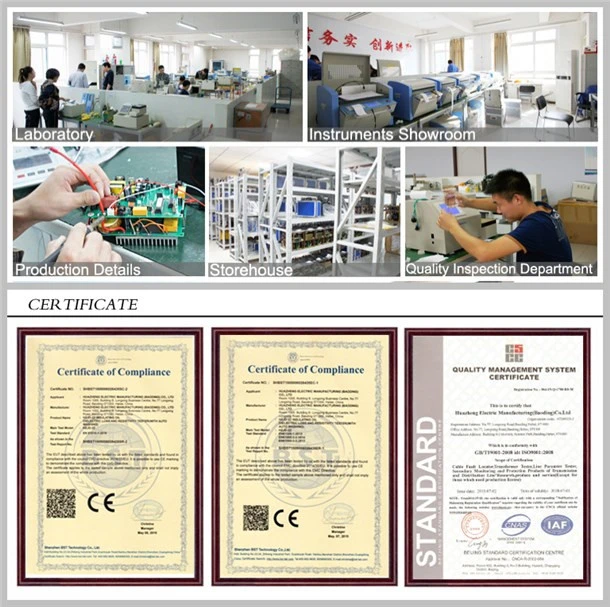 IV.

Customer Visit

V.Exhibition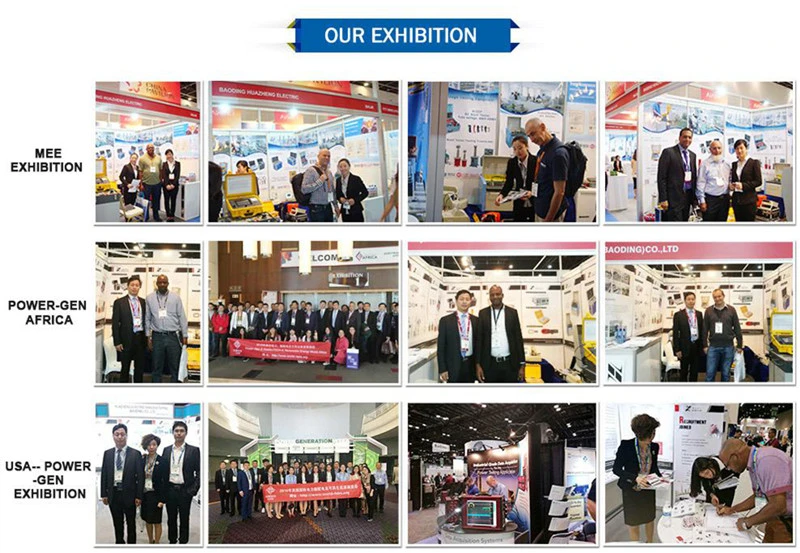 VI.Similar Recommendation