Clothes Tag BOPP Thermal Lamination Film
Application:
1.Laminating on the clothes tag which will looks luxury.
2.Laminating on the printing paper which will protect the ink.
Aavantages:
1. Color is just slight changed after laminating.
2. EASY to operate, save the time.
3. NO bubble, NO wrinkle, NO desquamate.
4. GLOSSIER and more PROTECTIVE.
5. NONE solvent pollution, health and green.
6. Environmental requirements has been widely used by many occident's factories.
7. Suitable for ordinary hot laminating machine.
Specification
Thickness: 24mic=15mic base film+9mic EVA glue
27mic=15mic base film+10mic EVA glue
Width: 200mm-1800mm
Length: 200m-3000m
Inner core: 1inch(25mm), 2.25inch(58mm), 3inch(76mm)
PACKAGE
1. One roll per carton for 3inch core
2. Six rolls per carton for 1inch core
3. With wooden pallets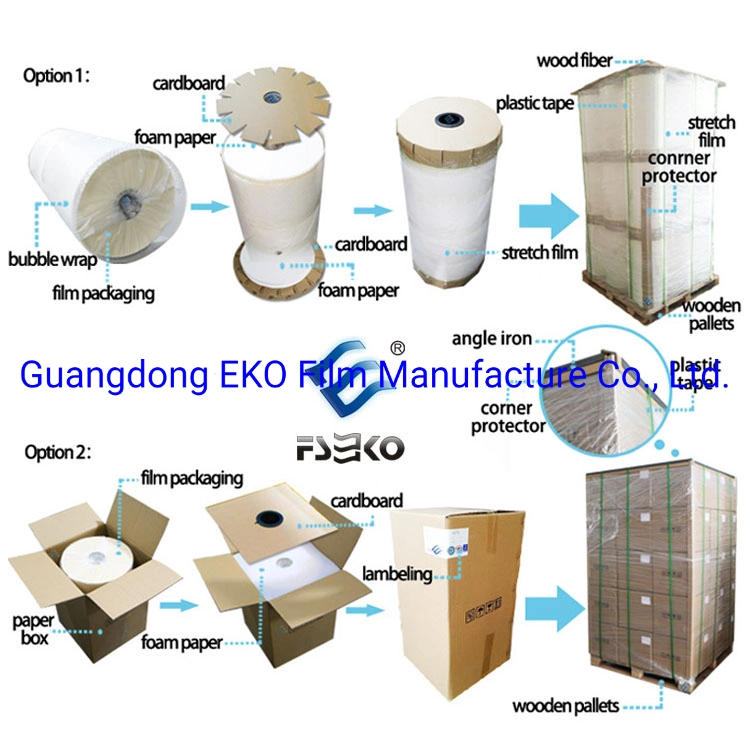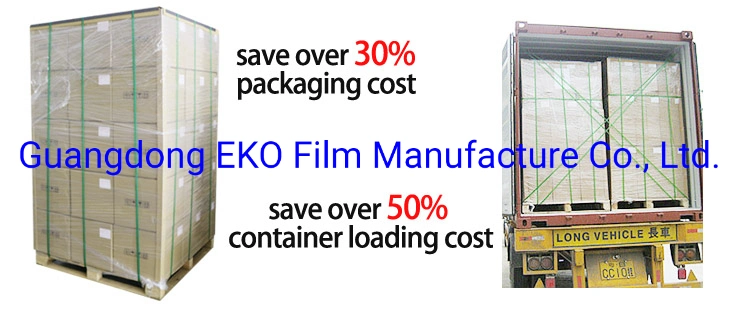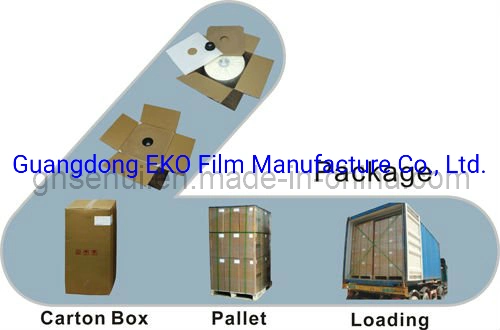 Certificate
1. SGS
2. ISO9001: 2008
3. Patent of Digital Lamination Film and Avertisment Lamination Film
SPECIFICATION
24G
GLOSS
25G
GLOSS
27G
GLOSS
25M
MATT
27M
MATT
30M
MATT
THICKNESS
(μ m)
TOTAL
24
25
27
25
27
30
BASE
12
15
15
15
15
18
ADHESIVE
12
10
12
10
12
12
WEIGHT
m2/kg
45.04
43.38
40.1
43.7
41.35
37.37
kg/m2
0.0222
0.02305
0.025
0.0229
0.02418
0.02676
WIDTH
(mm)
360 390 440 540 590 780 880 1080 1320 1400 1600 1800
(or as customers' request)
LENGTH(m)
200-3000
PAPER CORE
25.4mm(1 inch) 58mm(2.25 inch) 76mm(3 inch)
BONDING
LESS THAN 2
TENSILE
STRENGTH
MD: 2.4× 10 6 dyne/cm CN: 5.3× 10 6 dyne/cm